Some happenings in Rakhi 2021 week
Blog by Shalini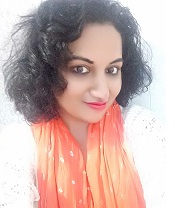 All > My diary > Daily digest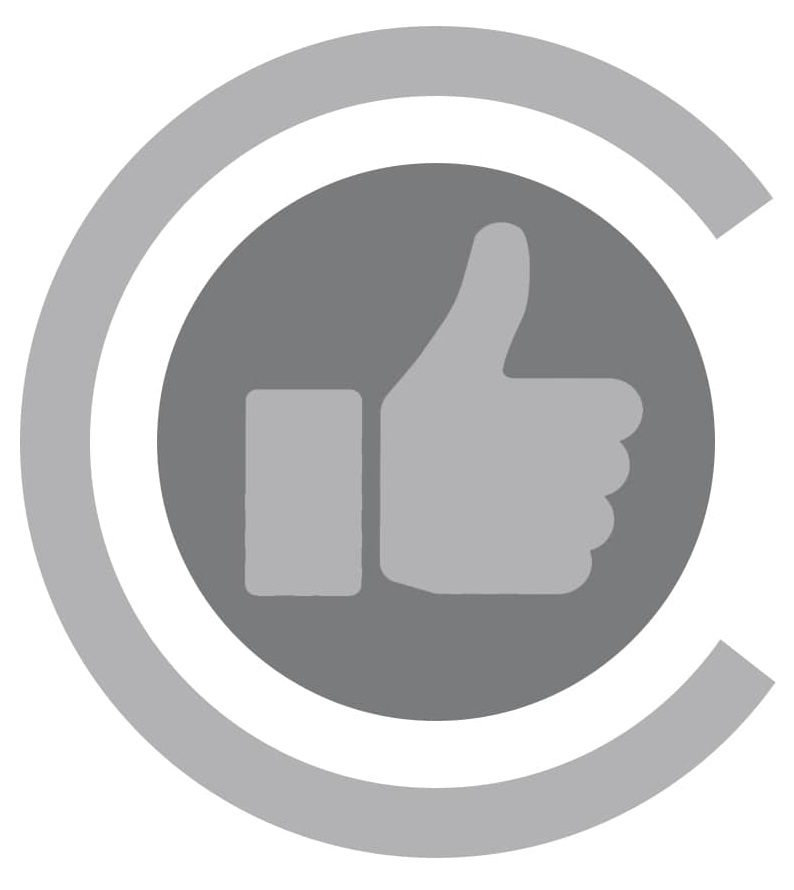 1 like
Please login to like this article.
18th Aug, 2021
I want to share my life experiences, thoughts and feelings here with you, from my diary. Hope you connect and relate with me, my thoughts and feelings.
While I was interacting with one of my students today while giving her, the session and I told her to write and express her thoughts and feelings about friendship. She said, " I don't know, because I have never had any such friend , though I do have my room mates or school mates but nobody like ,whom I can call as really my friend". Then I asked her, " what is friendship to you? And she answered," the one with whom, I can just be myself, I can lay my head on his / her shoulder, who is always there for me and stands by me against all odds and always understands me."
After listening this from her, I realized that friendship is actually like this, and to me as well. As it is said, " A friend in need is a friend indeed!!" . Friendship is actually sharing, caring and beating. And in today's world, you are really lucky if you have one such friend. Well, this took me in my thoughts and memories way back, all the people who walked with me in my life till now. Some different types of friends, some walked with me in the journey of my life for a short period and very few till now. Like her, I also didn't have any friend in my school days. Only after my college, when I started working, I had met my bestie on a bus stand, when he was only an acquaintance to me, then. My bestie, My angel, my brother, my guide.... You don't find such a friend, such a selfless friend these days.15 years long, he walked with me till he was alive. I was soooooo myself with him and only with him and none other.
Looking back, flipping some chapters of my life, I had many different types of friends.. I have one as my spiritual level friend, where we talk about spirituality or just a good morning friend and we wish each other Good morning daily for last 7 years on wats app and I am so used to her morning wishing lovely quotes. She wishes me good morning daily with her lovely quotes......everyone teaches something and is an experience. And then, I have one as my waving friend, wherein we just wave our hands to each other from our balconies with a smile whenever we come on same time and then, I have one as my coffee friend .....just a coffee friend.....where we sometimes just share some life experiences over a cup of coffee. It's so unconditional and beautiful. Beautiful connections!!
All these are memories with so many different types of friends and feelings....but surprisinglly these days....everything is so shallow....you judge your friend or just a fight over petty materialistic things like money.......people associate with you with a motive, so mean...and they call it as friendship...woh kehte hain na....matlab ke yaar...that's how it is these days sadly.....very rightly said.....friends made in school or college are selfless when your hearts meet.
Friendship or any relationship without, trust, respect and understanding, having only bond doesn't long last and dies it's own death.....
I had a friend in my childhood days, when I was really a kid. I used to stay in Lucknow in a rented place with my family as my dad was transferred and we had shifted there. This friend of mine was the child of our landlord and we used to play together. What I remember , is he was very sweet and caring and I used to have so much fun with him but it was so short-lived, the way you see in films, my father got transferred again and we had to leave. Later on, my mother told me that he had a hole in his heart. We never met after that day and till date I wish I could meet him someday. I hope he is fine.
Then, I have one student as my friend for last 3 years. She is so younger to me, but we are quite similar. She cares so much for me and she feels , I am her elder sister. We have shared so much and talk for such long hours specially on lockdown. Can you imagine, from the class of 45 students, she was the only one, we felt instant connection and our conversations never end She is a bit crazy like me too. And crazy for dance too like me. We dance for hours and hours and hours. It's a very selfless love and care. When I had vaccine last month, she cared for me like anything. Another beautiful destined soul connection.
Yeh rishtey!! Kuch uljhe hue aur kuch suljhe hue,
Kabhi yuhi bewajah jud jaate hain aur kabhi yuhi kisi wajah se choot jaate hain, bahut si yaadein dil mein chod jaate hain aur ek nishaan sa bana jaate hain!!
Fir bhi inse hum aur humse yeh,
Yeh rishtey, kitne ajeeb hain yeh rishtey,
Kuch uljhe hue aur kuch suljhe hue,
Bahut kuch sikhaate hue, kismat se kab jud jaayein, koi nahi jaanta aur kab kahan kis se choot jaayein, koi nahi jaanta,
Kabhi rulaate hue aur kabhi hasaate hue,
Kitne ajeeb hain yeh rishtey,
Kab Kaun apna begana ban jaaye aur kab kaun begana apna ban jaaye, yeh koi nahi jaanta,
Kab kaun yuhi saath chal dey aur kab kaun kahan kis modh pe saath chod dey, yeh koi nahi jaanta
Yeh rishtey kitne ajeeb hain yeh rishtey.
You also share your thoughts and experiences on friendship, I would love to read.
21st Aug,2021

I went to my granny's place and saw her after a long time, about 8 months later, because of Covid 19. She is 85 years old , cant see and even her heart is working only 30% sadly. It's very difficult for me to see her in such a condition and my heart is always heavy, whenever I meet her. She always feel so happy whenever she meets me and listens to my voice. And same with me. That's the bond we have with each other. I hold her hand and try to motivate her with my words, whatever best I can but still , one part of me feels very sad when she shares her physical, mental and emotional pain with me. She cant do anything and can just sit or ly down on bed. I keep praying for her and dont know till when, she has to bear all this pain in this life. Ohhh.....God...pls be with her....I keep telling this in my heart. I still remember the time, when I was a kid, used to stay with her for many days and she used to tell me so many stories. Some of the stories, I still remember and the beautiful childhood memories with her.
Then, I had a break at night with my cousins and after a long time, the whole family sat together and watched the movie- shershaah. ........the character was so inspiring and that too real life story of a Fauji. We had ice- cream party and pasta with the movie. My cousin had cooked pasta and macaroni and I just love it, specially the one ,made by him. Thats the bond we have, actually, and its always fun when we are together. And after the movie ended,like always, I was full of my thoughts about it. The person, Captain Vikram Batra, since his childhood, was so full of life and fearless and so clearheaded.. Some people are born legends, they have something extra ordinary, an X factor in them, some fire and spark , they are just on their mission and that's their focus and passion .I had tears in my eyes at the end of the movie. So difficult is the life of these army people. Real salute to them. The hunger , thirst doesnt matter to them, they just keep walking on their mission selflessly and sacrifice their lives unconditionally.
Rakhi day!!
22nd August,2021
I tied rakhi on my brother's hand and my cute nephew kid's hand too. And like, every year, he refused to put red roli teeka on his forehead and I ran after him to put it. And that's real fun, everyone in the family kept watching us and tried to catch him finally to put it on his forehead. We hugged each other tightly and got a photo clicked as beautiful memory. He always brings smile on my face. My chotu cute little angel!! And then he got a gift from me, his favorite gift- toys.
And then, after sometime, while playing, he saw a huge tall pen on my table and asked me, "Where did you get this from?" I told him that , on the way, I met a kid who was selling these pens and I bought it from him. Then, he asked me," Was he poor? Were his clothes torn? " I said to him," Yes, he was poor." And then I also told him, always be a good human being and help people in life specially the poor and needy ones. Then he asked me," What will you gift me on Christmas eve?" I told my 7 year young child," on this Christmas eve, you become Santa and give sweets and chocolates to poor kids. They will be happy and you bring smile on their face. You will also be happy, seeing them smiling." And he said," yes, Bui ,I will and you come along with me." I smiled and hugged him again.
Then, he kept on telling me his dreams which he says, he sees at night while sleeping and these are so crazy dreams, you just cant imagine and well, I keep listening to his crazy dreams patiently, enjoying as he keeps laughing and I love seeing his expressions while he tells his dreams. These are all nice lovely memories, I cherish with my cute darling. One of his dreams was," Bui, I saw a snake last night in our room and he was coming towards all of us- You, Daadi, Daadu, Mummy and papa, but he was a ghost in the form of snake with wires on it and I had beaten and scared the ghost away....ha ha!!"" And his dreams and such crazy stories continue and continue.....He loves playing with his toy games with me and I also do. I feel so refreshed spending time with him whenever I can. He misses me so much and I miss him too. Some strange strong bond and connection I feel with her. ....I will keep telling you more about him.........
25th August,2021

While I was traveling and on my way, my cab had stopped on the red light and to my surprise, a person came near the window of my cab and started blessing me just like that. And she said," Beti, teri aankhein batati hain ki tu dil ki bahut saaf hai aur tere dil mein bahut saari kahaaniyon aur jazbaatoen ka saagar hai, tu apne dil mein bahut kuch sama leti hai, saagar ki tarah!! Meri dua hai ki tu hamesha khush rehna aur teri har tamanna poori ho, tu jo chaaahe , tujhe woh mile!! " I smiled, said thanks to her and started giving her some money for her wellbeing but to my surprise, she refused. I ,somehow, never came across such a person in my life. Well, this person was a transgender, or you call it as gay. I always feel bad and have a soft corner for them. I insisted her to take the money from me but she again refused. Then, I also wished her luck and waved her bye.
I was full of thoughts about her and what she said to me. Also, thinking about her, made me feel more sad and heavy, that what life such people have..they are so unfortunate, their identity is questioned, they cant find any work and they are made fun of and ill- treated by people. This reminded me of a movie I had watched and it had really touched my heart...," Tamanna". In that movie, if you have watched, the movie was based on a gay who was a very nice person, found a very young newly born baby girl in a dustbin thrown by a rich family, he nurtured her....so, it's the story based on the emotional relationship between that gay father and this girl daughter . ..very heart touching movie and I love the song from the movie- " Ghar se masjid hai bahut dur, chalo yun karlein, kisi rotey hue bachche ko hasaya jaaye......"
As my cab started moving, just a few minutes later, and to my surprise, Ahhhhhhhh...... I started hearing some noise, as if some fight is going on.. I got down from my cab and walked towards the place, from where the noise was coming. And again to my surprise, what I saw was shocking...........
..........to be continued........
Keep reading for more!!
Stay safe, stay blessed and stay happy always!!
Shalini
More articles:
---
Recent lost & found:
---
Login for enhanced experience

Create and manage your profile

Refer an author and get bonus Learn more

Publish any lost and found belongings

Connect with the authors & add your review comments

Join us for Free to advertise for your business or Contact-us for more details

Join us for Free to publish your own blogs, articles or tutorials and get your Benefits