Ram( The good) and Ravan( the evil) - both are within us!! Its upto us , who we give more importance to and that becomes our destiny!! Law of Karma!!
Blog by Shalini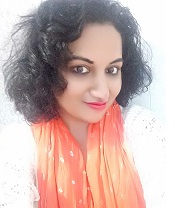 All > Stories > Festive seasons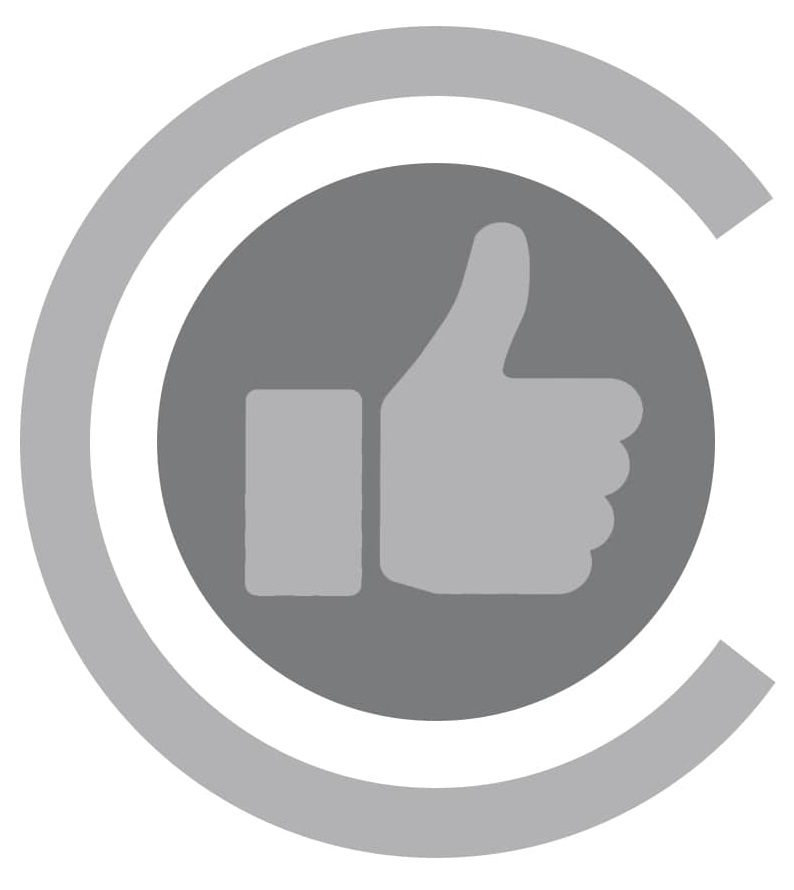 1 like
Please login to like this article.
This is a story of two brothers- Ram and Ravanya, who were twins ,grew up together and studied together. People used to give example of their friendship, bond of love, understanding and trust between each other. Despite of being twins, they were very different in nature. Ram was very intelligent, wise, studious and obedient, everybody's favorite. He used to win people's hearts very soon. He was every teacher's favorite. And Ravanya was totally opposite to him, naughty, stubborn, child like immature.

Ram always used to help Ravanya in his studies, making notes for him. Ram used to excel in studies and used to save Ravanya from everyone's scolding as being his elderly brother.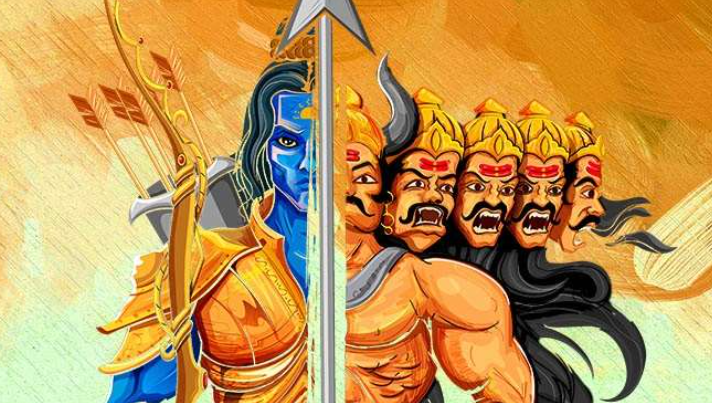 It went on like this for many years and they entered college, and Ravanya's behavior was becoming a concern for everyone. But nobody could tell about this to Ram. Everyone knew that Ram loves his brother Ravanya very much and would be hurt. But one day, Ram was shocked when he was called in the principal's office urgently. When he entered the room, he was surprised to see Ravanya also there as he could gauge that something is wrong but he he never thought that it could be such a case.

Principal- Ram, I have to tell this to you today and I just don't know how to tell you this......Ohhhhh God, Almighty, pls give me strength!! Both of you are twins, look alike but poles apart. I have no words today, Ram.
.
Ram- Sir, pls tell me...what has happened? What's the matter? Why is the police here? And why is Saloni here? She is injured...why is she crying? ..Ravanya is also injured.....why is everyone so silent? Can anybody pls tell me , what has happened? Ohhhh.....ravanya, my brother...tell me, what has happened? Kya hua hai?

Ravanya- Bhai, see....dekho na.....these people are blaming me for everything....they have scolded me so much ...I have not done anything.....its a conspiracy against me.....they are jealous of me...they are jealous of our love....dont listen to them...Bhai.

Principal- Ram, I can't be silent anymore....its the reputation of my college. Ravanya is caught red handed taking drugs with his friends. And above that, when Saloni reported about him, he misbehaved with her. He has even tried to abuse and molest her.

Ravanya- Bhai.....Bhai....Listen to me.....Trust me......A ahhhhhh......Bhai....they have beaten me so much.....its paining bhai.....trust me....I have not done anything.....everybody is lying........

Ram- Sir, I apologize on his behalf. Pls leave him this last time. I assure you, it will never happen again.

Principal- I am giving him a last chance because of you else I was about to rest I care him. But he cant be in our college anymore. I cant help it. I will have to take some action against him.

Ram- Ravanya!! Come home with me.....I have to speak to you....

Ravanya- Bhai!! Bro!! You are not trusting me? You are not listening to me? Kya hua? Bhai.....woh saara pyaar ....woh sab trust ,ek pal mein sab khatm.......you are trusting others....and not me.....I knew you were always jealous of me.....Maa also loved you more.. ..I am always bad.....good for nothing......Everybody loves you.....Ram ...Ram...Ram.....you are everybody's favourite......sab kuch aapke kehne se hota hai.....saari duniya aapki baat maanegi......what the hell you think of yourself? I am not your slave like others....Now, I will show you and everybody who Ravanya is......just wait and watch!!!

Ram- Tu abhi gusse mein hai......come home with me.......

Ravanya- No, ...leave me.....I am not coming with you anywhere .. ..just leave me and go from here.....

2 days have gone......1 week has gone......1 month has gone....Ram kept finding him and waiting for him.....but Ravanya never returned home.....

After many years, Ram sees a
news in the newspaper as a headline.. thousands of people have died in just 2 days in all the hospitals. Ram, being an IPS officer started finding the details about it. Many doctors were questioned and then finally, all the medicines were tested again in the lab and it was found that the medicines had an over dose of harmful drugs in them.

To Ram's surprise, all these medicines were supplied by one company and shockingly, the owner of the company was none other but Ravanya!!

For one moment, Ram didn't know whether he should be happy to know that after so many years, finally he has found his long lost brother or he should be sad to find that what he has become and he has to finally arrest him and punish him......Ohhh God.......pls give me strength.....Ram said to himself!!

Finally, Ram met Ravanya.....

Ram- Kyu kiya tu ne aisa? Kya kami reh gayi thi mere pyaar mein? Tu mujhse jo maangta, main tujhe hamesha deta......fir kyu?

Ravanya- Ohh Bhai!! Bro.....yeh dikhawa...yeh naaatak band karo apna......maine dikha diya aaj ....ki main ek pal mein duniya hila sakta hun.....I am powerful more than you........ha ha!! I can shake the world in just a second......I have that power in me.....you will not be able to catch me today also....I am so powerful......see........

Ram- Tu negativity, jealousy, hatred, ego .....in sab mein andha ho gaya hai.....tujheckuch dikhayi nahi dey raha hai....tu aaj kahan paunch gaya hai.....

Ram closes his eyes, with tears in his eyes, shoots Ravanya......Aaaahhhhhhhh!!!

Ram- Tu chahta toh kya kuch kar sakta tha......tu kab bhatak gaya...galat raaste pe chal pada......kaash tu apne andar ki shakti ko sahi se pehchaan paata.....hum dono ek se the......fir bhi tu ne apni zindgi ke raaste ko kitna alag bana liya.....galat raaste ka anjaam toh galat hi hota hai mere bhai.......that's law of karma!!

Ram( the good ) is also in us and Ravana ( the evil ) is also in us, its upto us, who we give more importance to...and that becomes our destiny.....Law of Karma!!


Let's make a promise to ourselves today, that we will try to remove all the negativity and evil from our hearts and mind and will fill it with love, hope, faith and positivity. We will always walk on the righteous path with wisdom.
May Universe bless all of you !!
Happy Dusshera!!

Keep reading for more!! And do write your thoughts to me. I would love to read.

My best wishes always!!

Shalini
More articles:
---
Recent lost & found:
---
Login for enhanced experience

Create and manage your profile

Refer an author and get bonus Learn more

Publish any lost and found belongings

Connect with the authors & add your review comments

Join us for Free to advertise for your business or Contact-us for more details

Join us for Free to publish your own blogs, articles or tutorials and get your Benefits